Read Time:
3 Minute, 52 Second
India is all set to become the 3rd largest civil aviation market in the world by 2020 and has seen enormous growth over the past decade. Making Indian airports some of the busiest in the world and earning the Delhi-Mumbai corridor 10th spot amongst the worlds busiest routes (in 2012). The growth, however, has not trickled evenly to all the sectors and tier 2 and 3 cities still struggle to get enough flights to maintain commercial viability. Take for example the new airport at Bikaner (Rajasthan), which during the same period was shut due to a lack of commercial operators. With the Indian Government now going on an airport building spree under the UDAN Scheme to enhance regional connectivity, we must take a moment to analyze the commercial viability of such airports and the road ahead for Indian aviation.
At this point, some of my informed readers might point out and ask that the United Kingdom, which is 13 times smaller than India (In terms of landmass) and with far fewer people has about 1800 airports and landing strips, whereas India has only about 480. So how is building more airports a bad idea? Well, this is where General Aviation comes into the picture, the United Kingdom has about 21,000 general aviation aircraft to utilize those airports, while we have just about a thousand. That is why through this article we shall be exploring the scope of expansion for general aviation in India and how it can help India crack open the multi-billion dollar aviation Industry.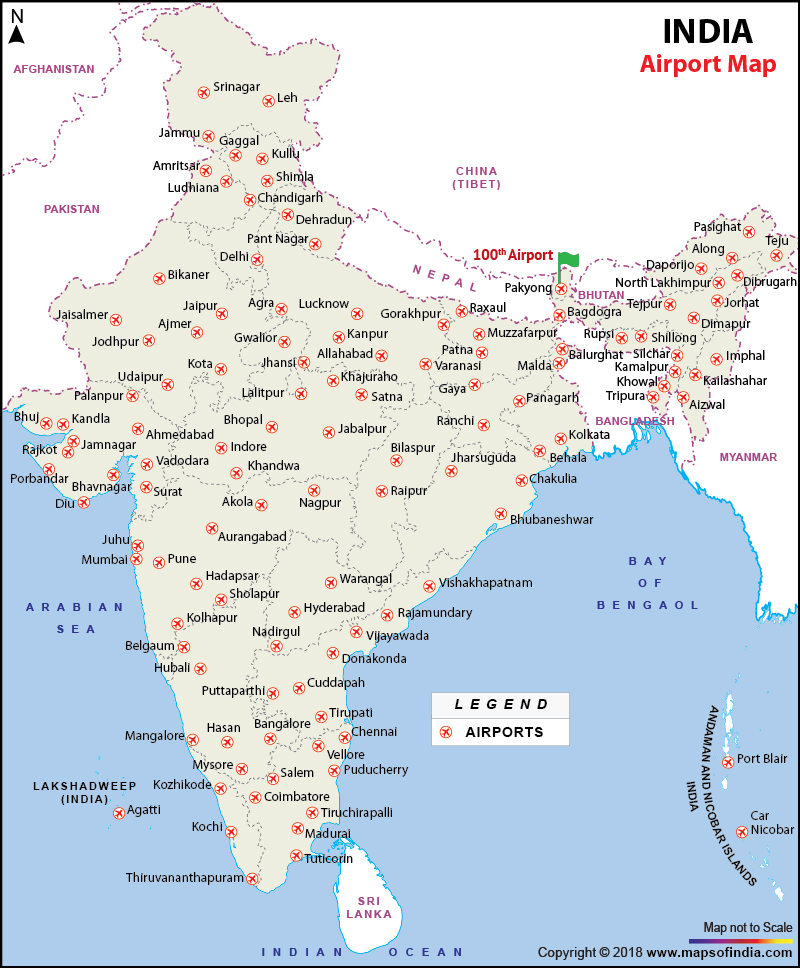 General Aviation is an umbrella term to define all forms non-commercial aviation operation and includes aircraft ranging from gliders and powered parachutes to 5-10 seater private jets. Providing about 1.3 million jobs and contributes over $186 billion annually to the American economy, general aviation in India is ignored by the government for being too small and unambitious. While state and central government across India are spending millions organizing expos, giving tax cuts and land grants to woo major aerospace manufacturers. Nobody seems to care about setting up a general aviation base before making the giant leap into the cutting edge of the aerospace industry. With Hindustan Aeronautics Limited as the flag bearer of the Indian aerospace industry, we can't help but wonder if all the talks of making India an aviation hub are just castles in the air.
According to a report by PwC, India thanks to its economic growth and geographical location is poised to experience a rapid upswing in the business aviation sector. Strategically located between the Middle East and Europe on one side and the East Asian economies on the other, the report states that India's geography offers a lucrative opportunity for growth of general and non-scheduled aviation due to the rising demand from the ever-growing volume of high net-worth individuals and business houses in the country. While Boeing predicts India would need about 1740 or $240 billion worth of aircraft in the next 20 years to satisfy its growth needs, the volume market for general aviation aircraft could be much larger if tapped properly. At $15,000 to $100,000 the cost of a single engine aircraft is about the same as a some of the luxury cars that litter our city streets and given a supportive environment a lot of high net-worth individuals would prefer owning their personal aircraft. Potentially kickstarting a network of homegrown aircraft manufacturers, MROs, and operators who could power India's big leap into the cutting edge.
The government, however, is too busy making the giant leap and seem to have forgotten that it is generally the small things that make the big difference. Activities related to General Aviation like obtaining an operator's permit or purchasing a corporate jet are too time-consuming because of a large number of permissions required and often act as a massive roadblock for the expansion of the sector. Easing out these regulations and promoting in-house design-development-production and utilization of general aviation aircraft will be a shot in the arm for the Indian aviation sector.
By promoting Universities and involving companies like Mahindra Aerospace and Tata to design and develop small commercially viable general aviation aircraft. While it might seem dumb to be spending money on low subsonic aircraft while the world once again is moving to supersonic transport. In the long run, it will not only provide India with a firm base for R&D of cutting-edge aircraft but also enable Indian companies to establish themselves as a more competitive alternative for existing general aviation aircraft.