Read Time:
2 Minute, 49 Second
Are those two aircraft flying really close to each other or is it a single aircraft? Well, don't worry if you can not make sense of this picture, many get confused looking at this weird twin fuselage aircraft. Know as the F-82 Twin Mustang it was the last piston powered aircraft ordered into production by the USAF. The aircraft was essential two P-51 Mustangs with elongated fuselage stitched together for greater range and payload capacity. The F-82 Twin Mustang, also known as "double trouble" or "The Conjoined Twins" was an extremely long-range, high-altitude bomber escort. Designed in 1943 to escort and protect American bombers like the B-29 on deep strike missions over mainland Japan. It could fly distances of more than 2,300 miles (3,600 km), which could be extended even further by drop tanks and had a 40,000 feet service ceiling. In fact, the Twin Mustang still holds the world record for the longest non-stop distance traveled by a piston-engine fighter (it flew from Hawaii to New York in 1947).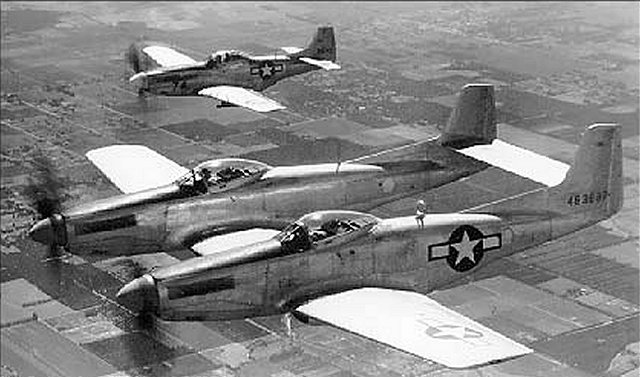 The aircraft despite weighing as much as two P-51 Mustang was a fast and nimble dog fighter. It was powered by two Rolls-Royce Merline engine (it later switched to American made Allison V-1710 engine, owing to high royalty fees charged by Rolls-Royce) and armed with six .50 caliber machine guns mounted in a single bank on the center wing. While the additional hard points on the outer wings allowed each plane to carry 25 air-to-ground rockets or up to 4,000 pounds of bombs giving the P-82 a lethal kick. The aircraft however never saw action during World War-II, as by the time they were ready for action the war had already come to an end. However, it proved its mettle during the Korean war. They were the first American warplanes to respond to the Communist invasion of South Korea in 1950 and the first ones to claim an air-to-air victory of the war by shooting down three North-Korean aircraft. The P-82s continued flying combat missions, both as a fighter and ground attack aircraft, over North and South Korea.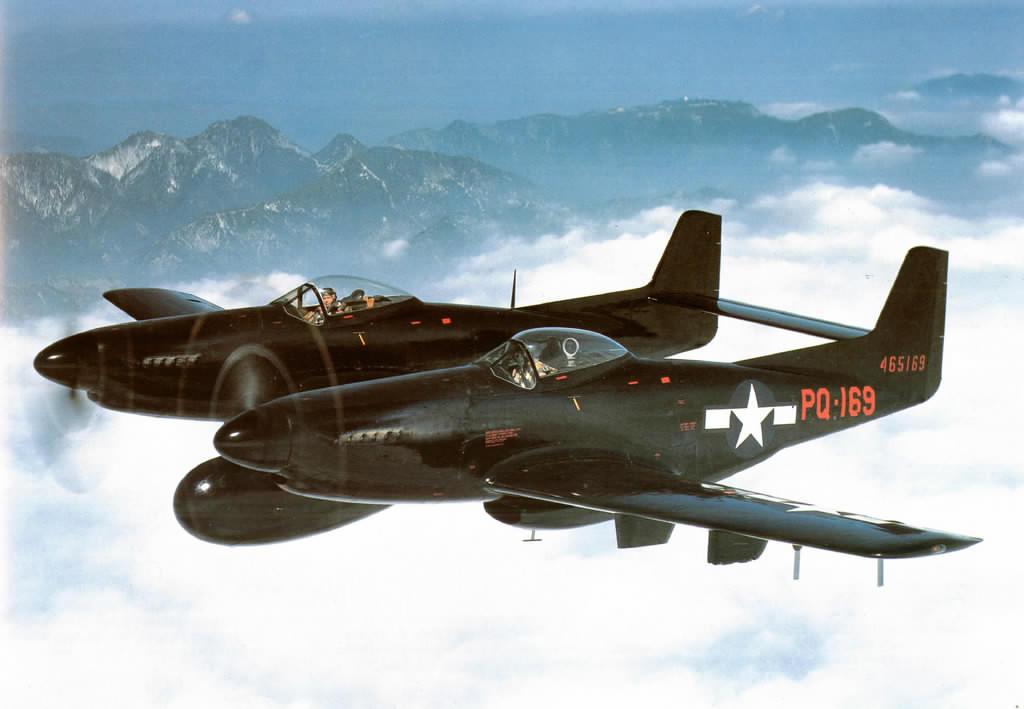 However, these aircrafts were seen as a stopgap, till the more advanced and capable jet fighters were produced, and only 250 P-82 Twin Mustangs were ever ordered. With the advent of the jet age,  jet-powered aircraft took over the skies of North and South Korea and the P-82s were pulled out of front line service by 1951, eventually being phased out completely by 1953. With their retirement, the P-82s brought an end to the era of piston powered fighter aircrafts, closing a beautiful chapter in the history of aviation.
Hope you enjoyed reading this article as much as I did writing, stay tuned to know about more such aircrafts and subscribe (Click here to Subscribe) to never miss an update.
Other articles of this Series-
Click here to read about "The Plane with a Hula Hoop"
Click here to read about "The Plywood Bomber".