Read Time:
4 Minute, 31 Second
The Pratt & Whitney PW1000 Geared Turbo Fan (GTF) family of engines is no stranger to troubles, but its recent mid-air shutdowns on Indigo (an Indian low-cost airline) flights and the subsequent grounding of all A320 NEOs (with faulty PW1000 series engine) by Indian authorities have brought it back to the limelight. Designed as a quieter and more fuel-efficient alternative to the CFM engine family, PW1000 claims to be 75% quieter and consume 17% less fuel than the engines it hopes to replace. Starting off as the GTF (Geared Turbofan Engine) program in mid-2001, it has an estimated program cost of $10 Billion and a sticker price of around $12 million apiece. The engine utilizes a unique 3:1 gearbox between the fan and the low-pressure spool enabling both of them to spin at there optimal speed of 4000-5000 RPM for fan and 12000-15000 RPM for the spool. The gearbox is able to reduce engine noise relative to the FAA's Stage 4 by 25dB and bring down the number of fan blades required from 36 (CFM56-5B) to 20. Coupled with higher engine efficiency and lesser fuel burn the fan drive gear system (FDGS) has the potential to change the way high bypass turbofan engines of the future are designed.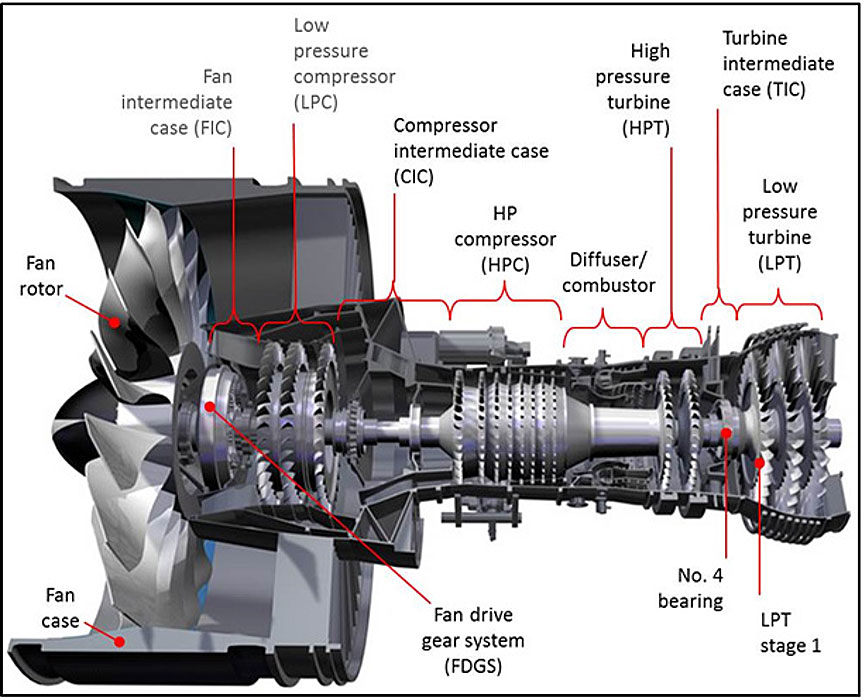 However, to do any of that the engine needs to stay operational, something it has been struggling to do. In July last year, about half of the GTF-powered A320neos were out of service for at least one week, while only 9% of the LEAP powered aircrafts faced similar issues. It's because of such troubles that around 12-15% of the engines (PW1000G family) produced by P&W are presently being diverted as replacement engines or spares to compensate for the faulty GTF engines. In fact in February this year, according to a report by Bloomberg, IndiGo, which is also the largest A-320 NEO operator, alone had replaced 69 engines over a period of  18 months on its fleet of around 30 A320neo jets. And Around the same time, Airbus too had temporarily halt deliveries of GTF-powered jets due to on-going issues with the engine.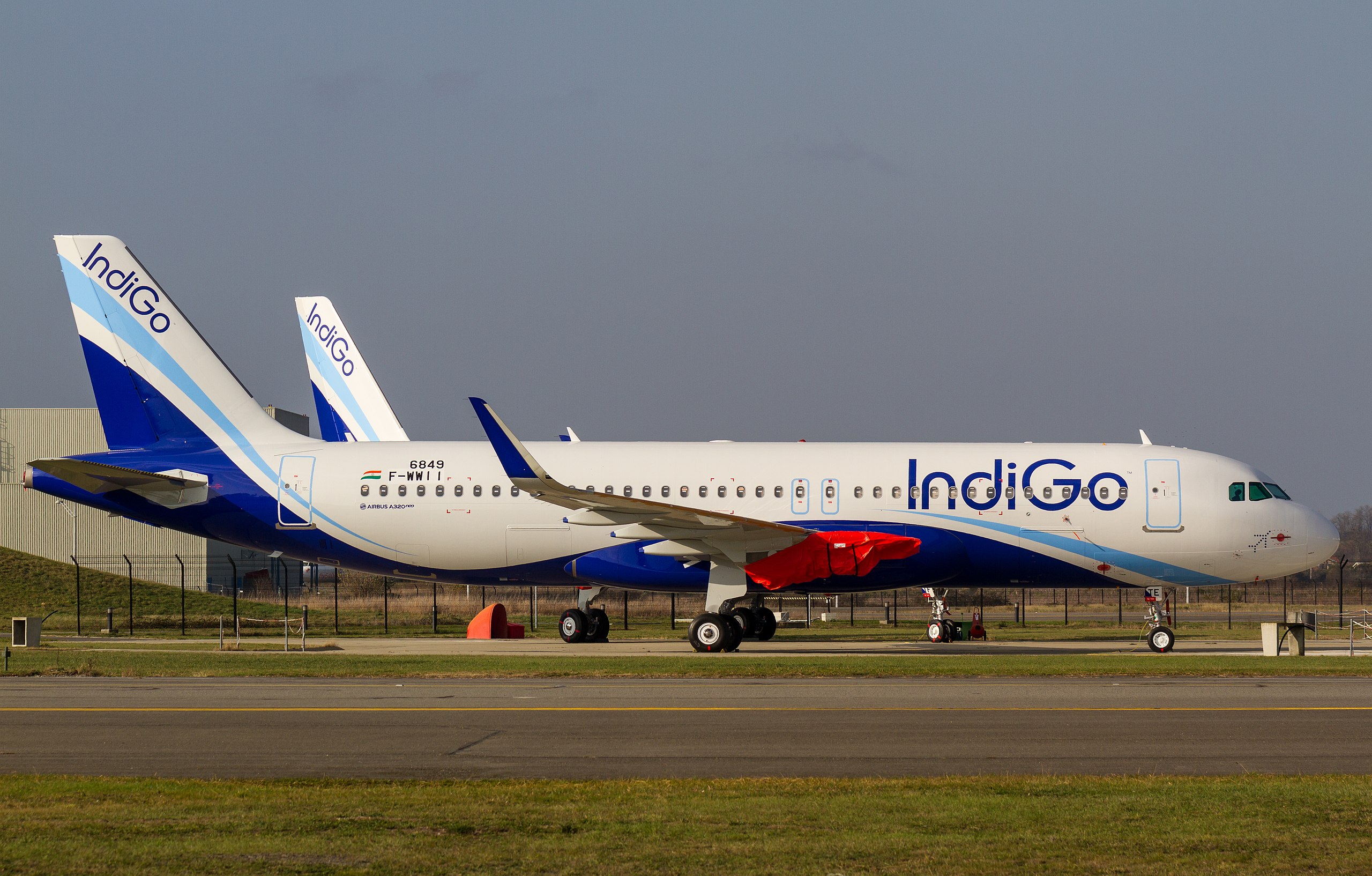 Issues like degradation of the combustion chamber, high spool up time, detection of metal chips in engine oil, Rotor Bowing (uneven cooling of the engine components causing misalignments of certain parts within the engine, it is not dangerous but causes the engine to operate less efficiently.). Along with other glitches like software that sent false errors to the pilot's displays in the cockpit, the knife-edge high compressor seal and cold temperatures (at high altitude, above 30,000 feet) causing the engine's bleed air system to freeze shut. While Pratt has solved some of the issues and claims to have a fix ready for most, evidence point to the contrary. For example, the engineering order executed by Pratt & Whitney, in mid-2017, to improve the durability of the knife-edge seal on PW1000 has done little to solve the issue. Apart from the very evident cases of knife edge seal failures on Indigo jets. Other Airlines like Spirit Airlines are flying their NEOs at less than 30,000 feet to provide a better ambient pressure differential for the number 3 Bearing compartment seal. Other examples include the presence of metal chips in engine oil (happened on an Indigo aircraft recently), which is a sign of a wiped bearing, a leading cause of which is the misalignment of engine parts (Think Rotor Bowing).
Though P&W is working diligently towards solving these issues, the operational availability and reliability of PW1000 powered aircraft and the profit margins of the airline operating them have come down significantly. But the hardest hit stakeholder is Pratt & Whitney itself, just last year Qatar Airways canceled a massive order for 50 A-320NEOs, owing to the above-mentioned engine troubles, only to order the larger A-321neo powered by LEAP 1A engines. The tumbling oil prices haven't helped P&Ws case either. In fact, this year of the 20 A-320 orders Airbus has received so far, 19 have been for the A320ceo (Current Engine Option) and only 1 for A320neo. Neither are things turning up favorably in Pratts home turf, only low-cost carriers in the US — Frontier, JetBlue, Spirit and Virgin America — have ordered the A320neo. Whereas more established carriers such as Alaska, American, Southwest and United have ordered aircraft for the B company powered by CFM LEAP 1-B engines.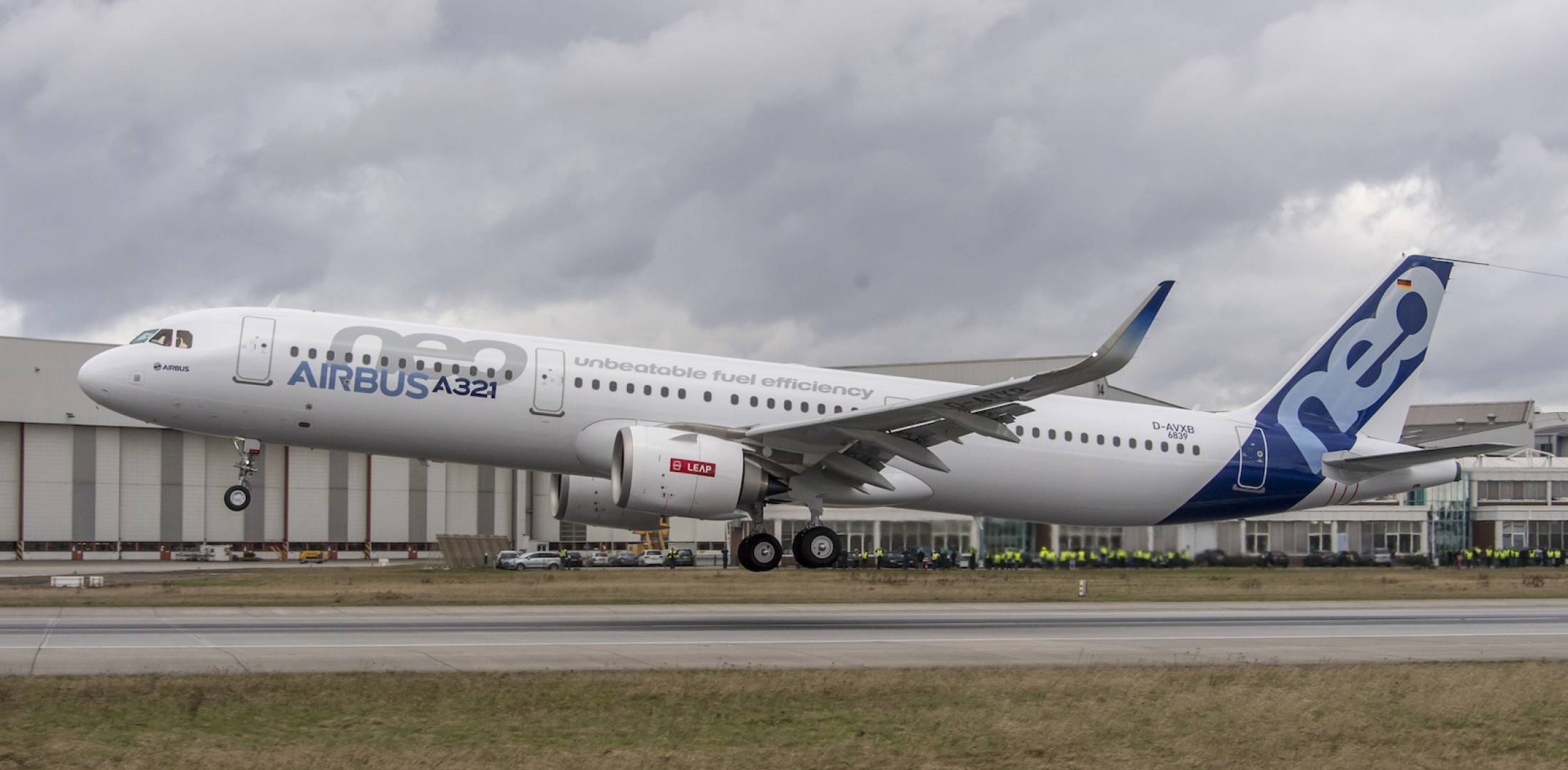 Now, before we denounce Pratt & Whitney as an engine manufacturer, I would like to clarify that these engine troubles affect only a small portion of the PW1000 engines (the PW1000-JM engines to be precise) that are operational globally. However, in an era where clogged toilets cause more emergency landing than failed engines, three mid-flight engine failures in a span of two weeks are bound to turn a lot of heads. While there is little doubt on the long-term effectiveness of the PW1000 family of engines it would be interesting to see how P&W overcomes these short-term hurdles.