Read Time:
4 Minute, 58 Second
The Indian armed forces revered as one of the most powerful and professional forces in the world is backed by 1.21 billion people and an economy of over $2.4 trillion. Yet, when it comes to arming itself with modern weapon systems the army is forced to look towards foreign nations/vendors. As India grows its international ambitions its largely state-controlled defense industry has struggled to keep up. Bloating India's share in international arms imports from 7% to a whopping 15%, in less than a decade. Earning it the crown of the largest importers of arms and ammunition in the world.
Troubled by the situation the government of Indian recently launched the "Make in India" campaign for the defense sector. By which it aims to produce at least 50% of its defense equipment indigenously and eventually export defense equipment to some other 3rd world countries. Hoping to save on its foreign exchange, create a strong manufacturing base and develop new technologies. With such a robust plan in place, it might seem as if India's indigenous defense sector is headed for some good times, the ground reality, however, begs to differ. Even with India's homegrown Light Combat aircraft nearing its Final Operational Clearance (FOC) and the development of an Advanced Medium Combat Aircraft (AMCA) in the pipeline, Indian Airforce is still spending billions of dollars in acquiring foreign fighters in the name of beefing up its operational capabilities. While the Advanced Light Helicopter (ALH Dhruv) has been in service for over a decade now, the navy still does not consider Dhruv suitable for ASW (Anti Submarine Warfare) roles and is scouting for foreign helicopters. Likewise, the army too is searching for foreign alternatives to replace the aging INSAS rifles. The army justifies the purchase of the Apache attack helicopter even when an indigenous Light Attack helicopter is almost ready as dier operational need and much-needed deterrent. While the government is happy with a commitment by the seller to invest a small portion of the deal in India and some Transfer of Technology(ToT). The sad truth, however, is that such investments and talks of ToT are mere charity and in reality, they never help. We have for long been assembling MiGs and Sukhois (Su-30 MKI) in India, however when it comes to designing one ourselves, we are not even close. Such is the case with other weapons systems under ToT or "Make in India", either they are stuck in negotiation phase or are scrapped for simply being too expensive.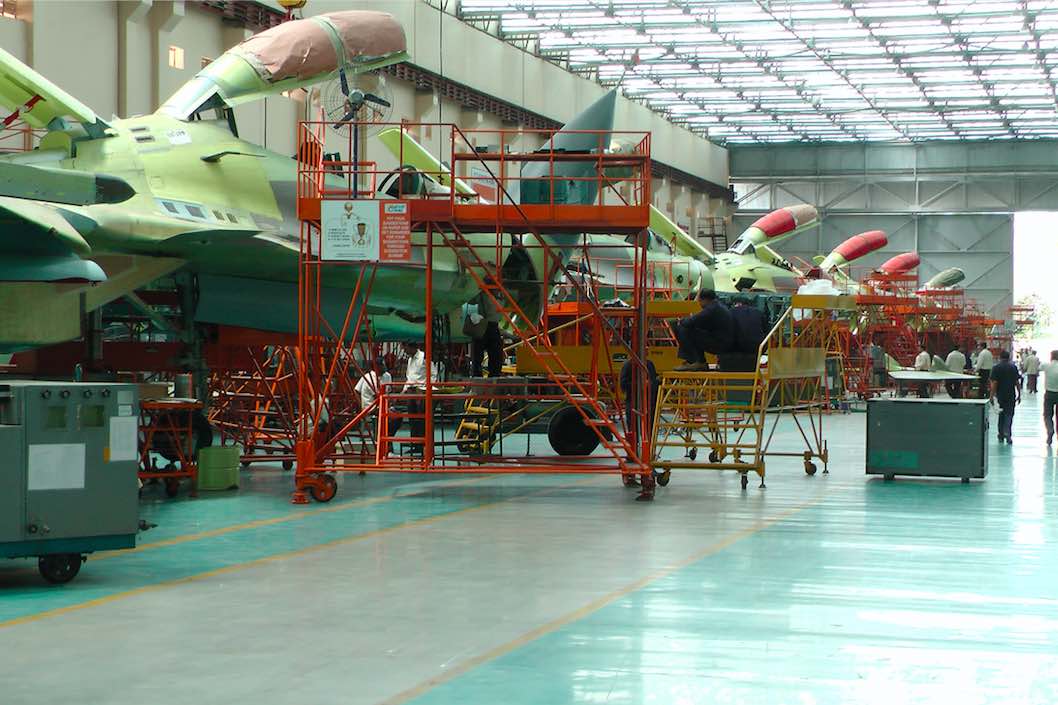 With "Make in India" becoming much more expensive than just buying and Joint Development being reduced to purchase from abroad (evident from India's Fifth Generation Fighter deal with Russia). We can not help but wonder about a logical way forward?  Well, there lies a very simple solution to this seemingly complex problem. It is to design and develop in India. It involves the inclusion of Indian private firms in defense contracts and paying heed to the customers (armed forces) requirements. For long the state-owned corporations have enjoyed the lack of competition and the armed forces sending in there reviews and feedback to deaf ears. Lessons can be learned from the Indian Navy which, over the years, has transformed itself from buyers to a builders navy. From destroyers to aircraft carriers to nuclear and conventionally powered submarines, the navy has 40+ ships under construction involving both state-owned and private shipyards. Proving India's capability to design, develop and manufacture advanced weapons system.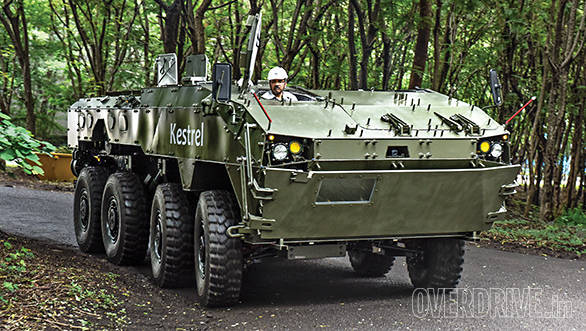 The army and airforce too can follow suit by understanding that development of any advanced/new weapons system is a continuous process. By involving new players and giving constant feedback they can help create an ecosystem which would be capable of meeting their requirements. Take the Arjun MBT for example, instead of inducting it in huge numbers and playing a crucial role in its evolution as a potent platform. The army inducted a mere 125 tanks and ordered for more Russian made T-90s. Even in Mahabharata Arjun had Dronacharya to aide his growth and development, so why can't the army do the same for its Arjun? Same goes for all the other platforms be it Tejas, replacements for INSAS or helicopters for ASW role. Instead of rejection, we should look towards cooperation and instead of going to foreign vendors we should aim at developing indigenous capabilities. Agreed that times are tough and the armed forces are in dire need of modernization and importing seems to be the only feasible option available. However with over $100 billion projected to be spent on modernizing the armed force, now would be the best time to channel all the available funds into nation building instead of capacity building. For if we look at the history of any major weapons manufacturing country we are bound to find several failed projects and sub-standard equipment which eventually paved the way for much more potent and state of the art systems. Procuring less capable and more expensive indigenous equipment might seem like a foolish decision, in the long run, however, it would enable us to save billions and establish our indigenous weapons manufacturing base. Because while the Indian armed forces might not be waging a full-scale war anytime soon, this could very well be the last chance for India's struggling defense sector. So to import or Indigenize? DEFINITELY INDIGENIZE.